Total Worx Pest is a NZ owned pest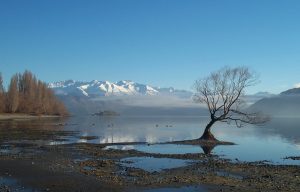 control provider.  We are a full service pest control company with over 50 years combined experience in the business!  Providing Commercial/Industrial/Domestic Home Pest Control throughout Auckland to Wellington, Nelson and Queenstown.
Total Worx Pest registered PMANZ technicians can provide a complete and professional service offering the latest methods to eliminate any of your pest control concerns.
Our Pest Control Technicians
Tiare Akavi - 22 Years Experience in the Pest Control Industry. PMANZ Registered Master Technician # 201 728 (Phone: 0800 687 5340)
Norman Kerr - 34 Years Experience in the Pest Control Industry.  New Zealand's longest-standing PMANZ Registered Master Technician #827 (Phone: 027 687 5340)
Our Pest Control Services 
Complete Commercial and Industrial Pest Management Services
Domestic pest control services. Rats & Mice, All Insects.
Long Term Borer Control Treatments
Commercial Bird Control and Proofing
Modern Pest Management Solutions
Fully Documented Reporting Systems with Audit Requirements and Map Reporting.
MPI compliant programmes
AIB auditing compliant
HACCP Food Safety compliant
Trend Anaylsis and Pest Mapping Software
Total Worx Pest Control specialise in Commercial/Industrial Pest Management.  As a registered operator we understand the importance to provide the safest and most effective pest control methods in both domestic and commercial enviroments. All our staff at Total Worx Pest Control are highly trained and are registered operators plus members of the Pest Management Association of New Zealand (PMANZ)
Total Worx Pest only use HSNO approved controlling agents and to abide by the Pest Management Association of New Zealand PMANZ